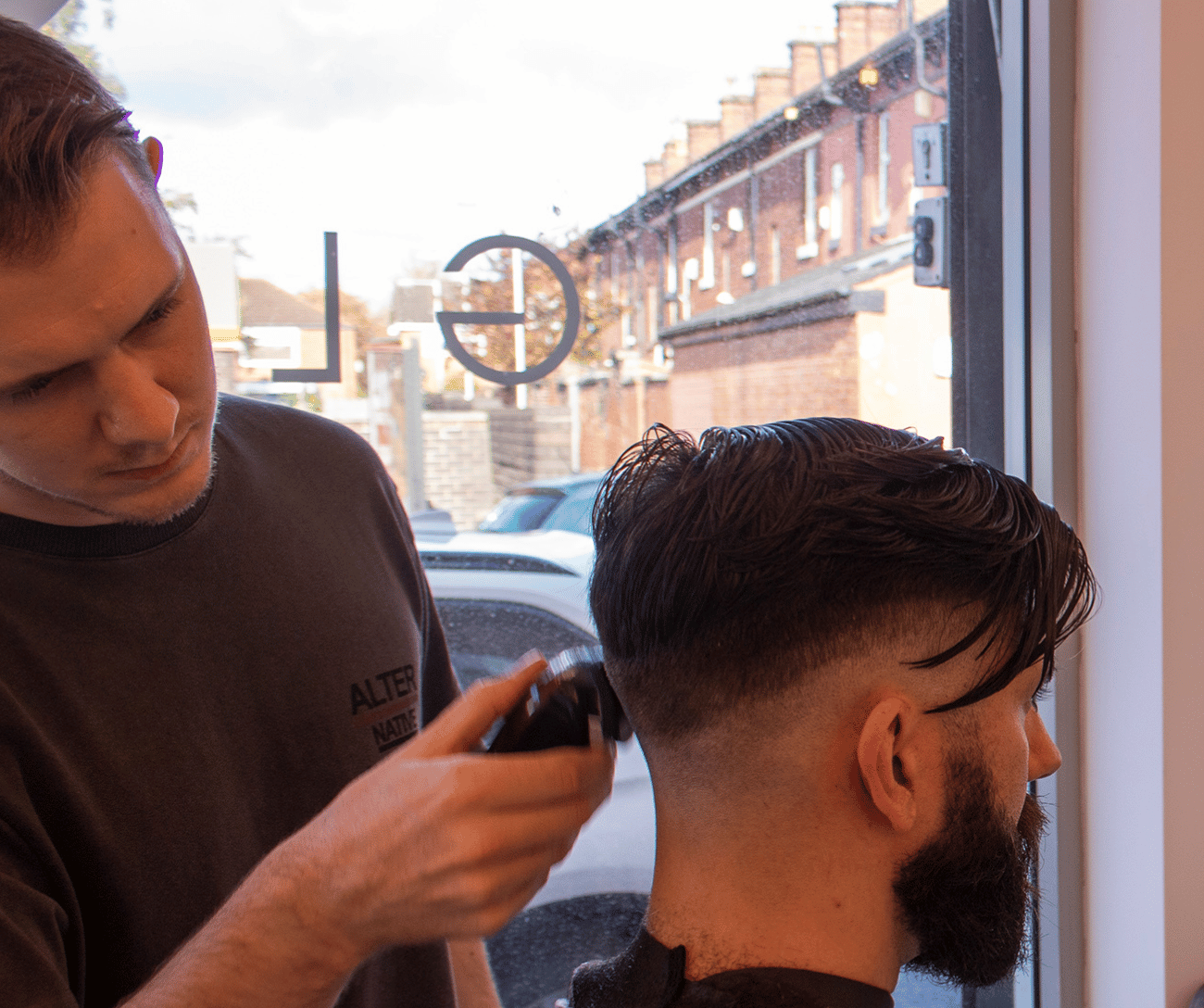 Crafting a Cutting-Edge Online Presence for Liam's Barber Shop
A Snip, Style, and Slick Experience with Wolfluxe
Challenge: Maneuvering Through the Digital Landscape with Style
Liam, embarking on his new barbering venture in Stockport, envisioned a digital shopfront that was not merely a website but an extension of his physical space: stylish, functional, and wholly on-brand. He turned to Wolfluxe to sculpt his digital domain.
Requirements: More Than Just a Website – An Online Barbering Experience
Branding Consistency: A website that's a seamless continuation of Liam's physical shop.
Functionality: A smooth, functional booking system to create a hassle-free client experience.
Visual Appeal: High-quality imagery that captures and communicates the essence and expertise of Liam's barbering skills.
Deliverables: A Two-Phased Sculpting of Liam's Digital Identity
Phase 1: Establishing the Online Barber Shop
One-Page Website Build comprising:

Home: An inviting digital entry point reflective of Liam's real-world shop.
Info: Succinct yet comprehensive insights into what clients can expect.
Pricing: Transparent, easy-to-navigate pricing details.
Booking: A sleek, intuitive booking system.
Instagram Section: A live feed of the shop's stylish cuts and happy customers.

Content Creation:

Website Copy: Crafted to communicate the services and the unique Liam's Barber Shop experience.
Photoshoot Day: Capturing the spirit, skill, and style synonymous with Liam's brand.
Phase 2: Weaving in the Hair Systems Service
Hair Systems Page: A dedicated page articulating the nuances and benefits of the new service.
FAQ Page: Addressing queries and ensuring clarity around the new Hair Systems service.
Booking System: Expansion and optimisation to seamlessly include and manage the new service.
Wolfluxe's Approach: Styling a Unique Digital Presence for Liam
We didn't just build a website; we meticulously threaded Liam's branding, ethos, and expertise into a digital tapestry that spoke directly to his clientele. Every element, from the imagery captured on the photo shoot day to the crafted copy, was a strand in the weave of Liam's online barbering world, ensuring visitors didn't just see a service but experienced a brand.
Results: A Polished Online Presence that Resonates and Converts
Liam's website is not just a destination; it's an experience. A place where potential clients can not only book a service but immerse themselves in what it means to step into Liam's shop. The intuitive navigation, combined with a seamless booking experience and rich, high-quality imagery, doesn't just represent the brand; it invites and assures clients of an experience that's a cut above the rest.
Conclusion: Wolfluxe – Your Brand, Our Canvas
Your business is more than a service; it's an experience, a brand, a statement. At Wolfluxe, we ensure your digital presence is seen and felt, translating your physical world into a digital masterpiece that resonates and engages. Let's craft your digital shopfront together.